We maintain a FREE list of San Mateo County jobs, internships, and volunteer opportunities. This job board is exclusively for Jobs for Youth Members.
Non-Members:
To become a Jobs for Youth Member, you must attend a 1-hour job preparation workshop. Email jobsforyouth@smcgov.org for upcoming workshop dates.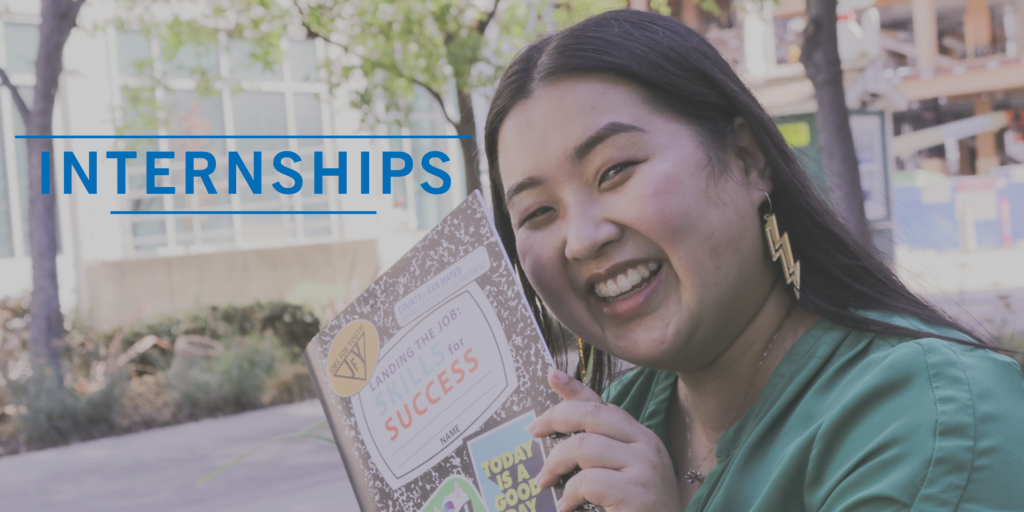 The Jobs for Youth Summer Internship places Jobs for Youth Members age 18-21 in County Departments for 8-10 weeks. Internship opportunities are available in a number of Departments, and job duties can include office support, receptionist tasks, or special projects. Summer Interns receive mentoring from government leaders and professional development opportunities.
Requirements: San Mateo County resident, JFY Member*, 18 to 21 years old

Duration: June through August (approximately 8-10 weeks)

Hours: Flexible

Location: Positions are available in several Departments and may include placements in Belmont, Daly City, East Palo Alto, Half Moon Bay, Menlo Park, Redwood City, San Carlos, San Mateo, and South San Francisco
*To become a Jobs for Youth Member, you must attend a job preparation workshop. For upcoming workshop dates, email
jobsforyouth@smcgov.org
.
2023 Jobs for Youth Summer Internships!
We are excited to announce that the County of San Mateo Jobs for Youth Summer Internship program will return this summer!
If you are interested in applying, the first thing you will need to do is send your Resume, Cover Letter, and three professional references to jobsforyouth@smcgov.org.
After submitting your documentation, please register for one of the mandatory virtual Jobs for Youth Summer Internship orientations at the following link. There will be weekly orientation sessions available beginning February 27, 2023 through March 30, 2023.
Once you have attended the orientation, we will send you a personal link to submit an application. Please note that applications will be reviewed by County departments on a first come first served basis, so we suggest completing an application ASAP to remain competitive.
The County of San Mateo is invested in your future! A number of other internship programs are available. For more information, visit the HR Internships page
.